Docks and Piers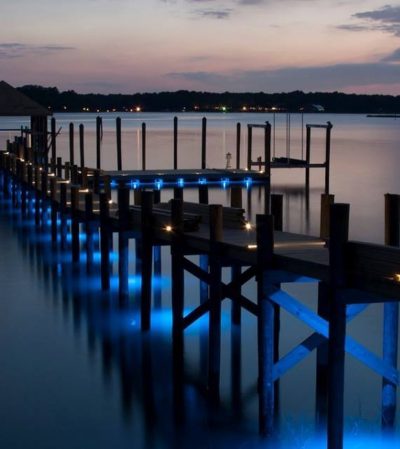 Many homeowners and business owners enjoy being on the water and in order to take full advantage of this outside space they have docks and piers built. These structures can vary in size and complexity and we are here to help you decide what is best for you. Whether a commercial pier at a marina or a dock behind your house, we have you covered for any project large or small. We use galvanized hot dipped marine hardware and only the best marine grade materials. We do it right, on budget and on time to make sure you are enjoying your pier or dock in minimal time at the best price! Please take a look at our recent work on our gallery page to see what we can do for you or your business!
Boat Lifts
Using a boat lift, while only a small percentage of your boating expense, saves you a lot in the long run. Keeping your boat or other watercraft lifted and out of the water saves the bottom and allows you to keep maintenance to a minimum when compared to those that stay in the water through the year. It also helps retain resale value on many boats, because there is less of a chance of blisters on the hull and damage to outdrives, props and shafts. At Flint Marine we specialize in building boat lifts and can offer you a solution that works best for your needs. We use high quality all aluminum boat lift products with a 10 year warranty. With protection like that, how can you afford not to consider one? Please take a look at some of the boat lift projects we have recently completed on our gallery page.
Boat Houses
Storing your boat and personal watercraft is similar to storing your car. In order to preserve the beauty and the condition of it, it needs protection. Marine environments are often very harsh and damaging so taking the extra step to protect your investment is often the best thing you can do. Flint Marine has years of experience working in these harsh environments and we know what materials to use to ensure you get the quality you want at a price you can afford.
Seawalls and Bulkhead
A seawall or bulkhead is a valuable investment to your property. Whether it is for protection against erosion or to enhance your waterfront, we are here to help. We use the highest quality materials and design the seawalls or bulkhead around your needs. We use Shoreguard and C-Loc Sheet Piling to ensure you are protected against the ever-changing marine environments. In order to preserve the integrity of your property or structure, a seawall or bulkhead is a necessary addition to your coastline that will save you money over time.
Rip-Rap
Rip-Rap is rock or other material that is used along a shoreline to protect it and other structures from erosion. It works by absorbing and deflecting the impact of a wave before the wave reaches the structure. The size and mass of the riprap material absorbs the impact energy of waves, while the gaps between the riprap traps and slows the flow of water, lessening its ability to erode soil or structures. The mass of riprap also provides protection against impact damage by ice or debris, which is particularly desirable for bridge supports and pilings. When deciding on riprap for residential use, we can discuss different types and styles that will appeal to your taste. When deciding on riprap for commercial use, we can help you plan your project by determining the best solution based on the type of structure you are trying to protect. Please take a look at some of the rip-rap projects recently completed on our gallery page.
Foundations
A foundation is the structure which transfers load to the earth. In commercial and residential construction this is the fundamental platform on which the structure will be built. You won't want to leave that up to just anyone. A big consideration when choosing a contractor is experience and we have what you are looking for. We have an extensive background in repairing structural foundations, driving pool foundation anchors, fixing broken slabs and broken foundations. Also having the ability to jack up the foundation to see what the problem is first hand is helpful when determining the best solution for the new foundation. With changes in the ground and temperatures, there is a give and go that must occur within these fixed surfaces in order to sustain the integrity of the structure. We make sure that we assess the environmental impact and the use of the structure before making any decisions on how to tackle the project. Call us today to talk about how we can help you with your foundation!
Pile Driving
Flint Marine has a wealth of experience and the right equipment for your needs. As water levels and temperatures rise and fall, we want to make sure your dock, or bridge does not as well. Pile Driving is very important to your safety and to the integrity of the structure over the water. When planning for a commercial or residential dock, pier, bridge or boat house permitting and planning is an important first step. We can lead you through this process and then bring our equipment to you. We are your one stop for your marine construction needs. For a look at some of our recent pile driving projects please visit our gallery.
Permit Processing
Flint Marine is a full service contractor which means we do all of the hard work for you! We will handle and process all of the permits required for your project. For many who are not in the marine construction industry, permitting is usually confusing. We understand the federal, state and local requirements and can get it done right the first time. By utilizing a proactive work approach we are able to obtain agency permits in a timely and efficient manner. We will handle any extensions necessary and will act as a liaison to the different agencies to make the building process a seamless one for you.